'Farmville Cars.com' is the website name for, and owned by, Dave's Auto LLC
Your Purchase
Our primary mission is to provide our customers with a quality used vehicle at a competitve price.
We are open: TUES. - THURS. 9:00am - 5:00pm
We are also happy to show vehicles anytime outside of those hours!
For an appointment: Call Dave (434)390-6223 or Ricky (434)572-7677
You have inspected and driven your choice of a used vehicle, we are now pleased to assist you in processing the required documentation to complete your purchase.
We are also proud to not charge any processing fees for doing this.

WARRANTY: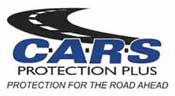 All of our vehicles include a powertrain warranty. As an additional service, we can offer bumper to bumper warranties from C.A.R.S. protection plus at an additional cost.
C.A.R.S. Protection Plus
FINANCE:

Farmville Cars do not provide financial services, there are a number of companies in the local area that offer Vehicle Purchase financing.
We will work with several local banks to help you obtain financing for your new purchase.

DOCUMENTS:
There are a number of documents that need to be completed at the time of purchase, as indicated below.
Buyers Guide
Buyers Order
Odometer Statement
Acknowledgement of AS_IS_SALE
Delivery Confirmation
DMV - Department of Motor Vehicles, Virginia
When purchased all vehicles will have a Virginia State Inspection Certificate.
Registration & Title, we will process the required DMV forms for you.
DMV .gov:
DMV - Department of Motor Vehicles, Virginia. This link is to the very comprehensive official Virginia.State website.
https://www.dmv.virginia.gov/#/gov
DMV.org: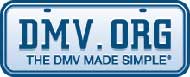 Simplifying the Virginia DMV.
"I found this site to be very informative and very helpful." Jenn S. Marketing Consultant.
What Can We Help You With?
CARFAX:

CARFAX Vehicle Report™
All vehicles we offer for sale include a current carfax history report. We will be glad to give you a copy to help ensure your new purchase has a good vehicle history. What does the CARFAX Vehicle History Report™
Show you?
Example